EFFORTLESS FRESHNESS
Name: Maria Isabella Kristofferson
Age: 22
Occupation: Fashion Marketing Student In School of Fashion and the Arts (sofa)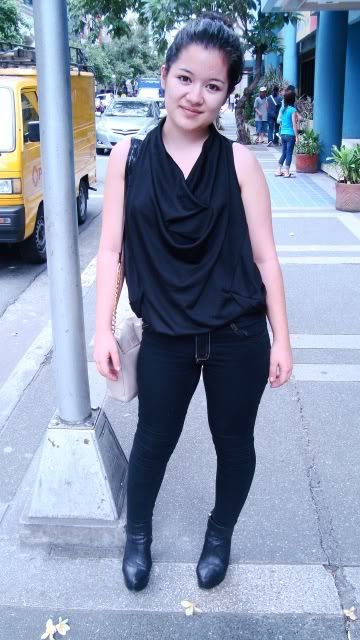 Jeans, from H&M
Bag, from SM Dept. store
and Shoes, from Soule Phenomenon
ABOUT THE OUTFIT: "we had a presentation for our fashion entrepreneur class, and i wanted to go with an all dark classic outfit, but still within my style :)"
STYLE AESTHETIC: "everyone that knows me knows that i love wearing black on black.. You can never fail, its flattering and timeless. But i also like to include a little something different.. Wether its a cool pair of shoes, a bag in a different color, or accessories. "
OUTFIT ON A TYPICAL DAY: "typically i would wear something suitable for day time and night time"