It's christmas!!! and everybody is busy and excited! no time to be frowning this month! in a few days i'll be flying to Negros Oriental to spend my xmas vacation! but this week heard some bad news, with the school closing down we all found out our schools director ran away and hide! some said she was trying to steal all the money. she's a disappointment after we all trusted her. bah hopes she hav a blastful xmas :P..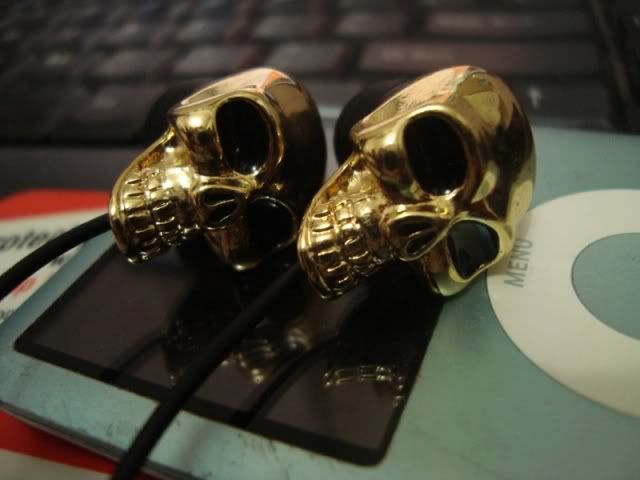 Bought new earphones that shouts bling!
Photo By: Tweet Aldana
Dec 14, Had dinner with with friends from ydc at centro, serendra! I miss them so much! and tnx to our director!!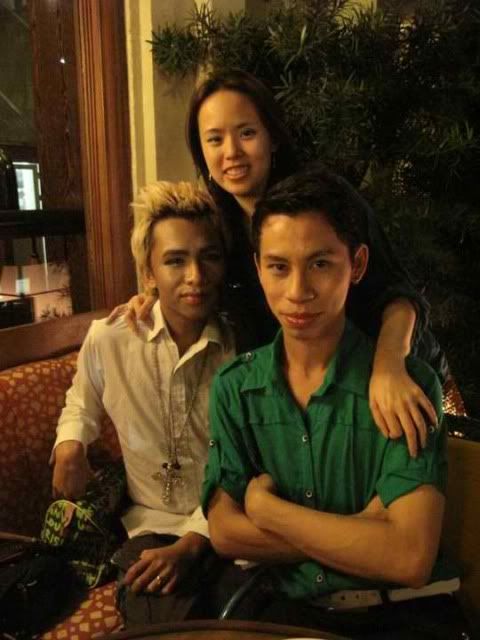 Photo By: Mia Syson
with meryll!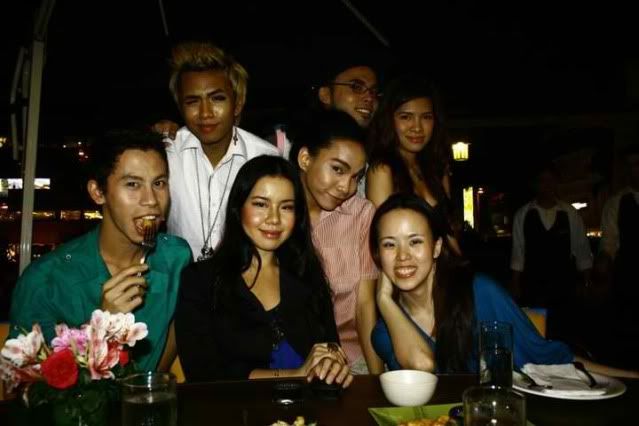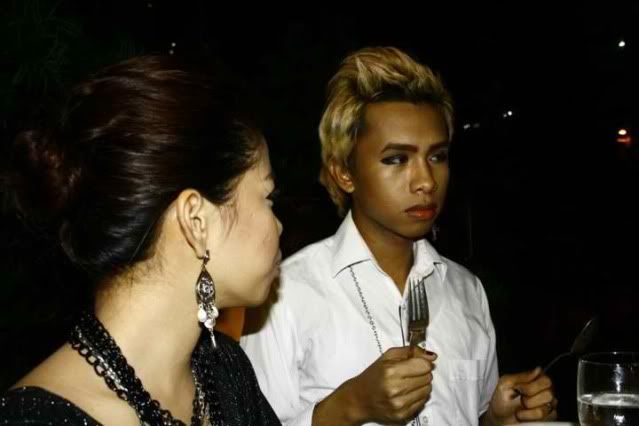 Group picture!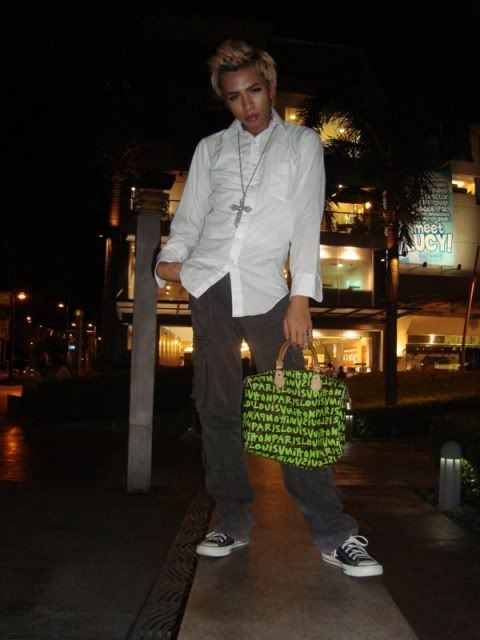 After the xmas party with my ydc friends i went straight to Opuse, Resortsworld for the Rouge Magazine Party! It ws my first time to go to Opuse well, since it just opened. the ambiance inside was ok and cozy. and i didnt know i was on VIP list pala lol. the place wasn't that big actually. but i got lost looking for my friends haha. the party was ok well, maybe because it wasn't my crowd and wen't home around 12.
Photo By: Kristine Lacroix
With Sanya and Tin abusing the free food and drinks
:D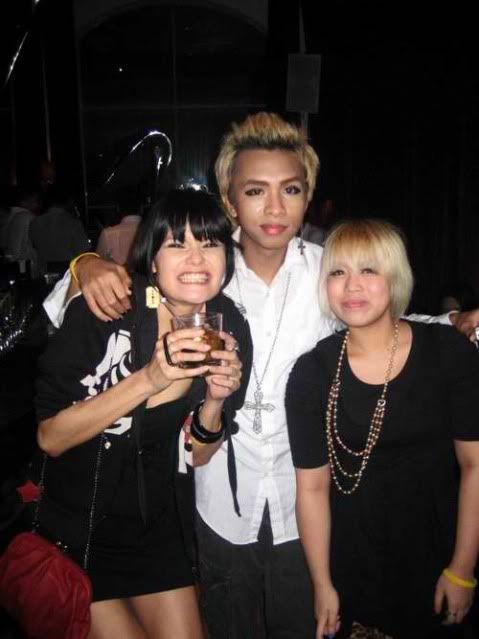 Squid Rings and Buffalo wings!!!! nomnom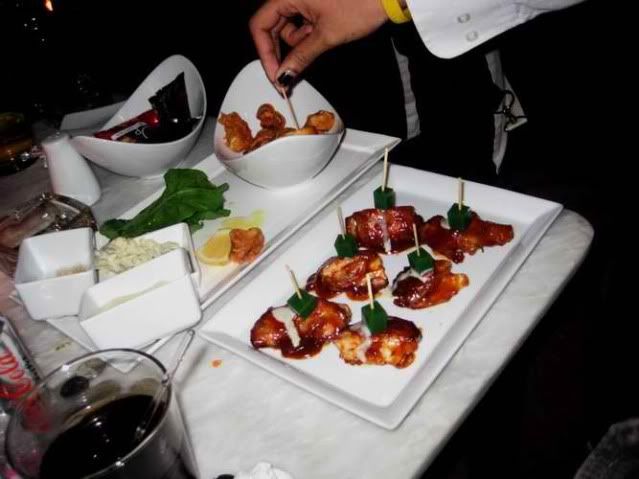 The next day I woke up late like around 1pm (rrived home round 3m from the rouge party) and running late for the Blonde Brigade Xmas party. well, vanity consumes most of my time so i arrived at the party 4pm haha with not much food left for me haha. had yummy adobo and pancit with vodka sprite! yumm!. around 6pm we went to this park in makati to watch the lights show and i must say the lights were amazed! lol haha
Photo By: Ciarra Del Rosario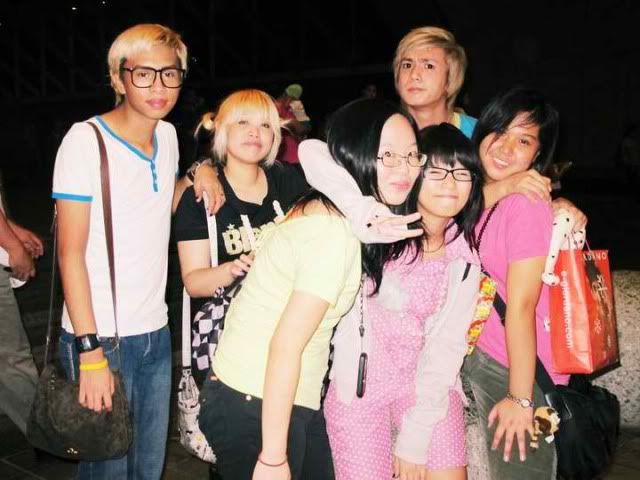 Photo By: Ciarra Del Rosario
After the lights show we went to Bollywood in Greenbelt 3 to "divirginize" our virgin friends with hookah!! haha everyone got addicted to it (so much).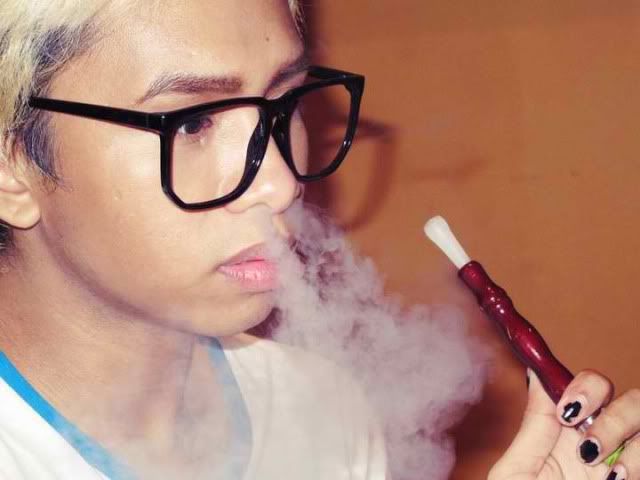 Photo By: Ciarra Del Rosario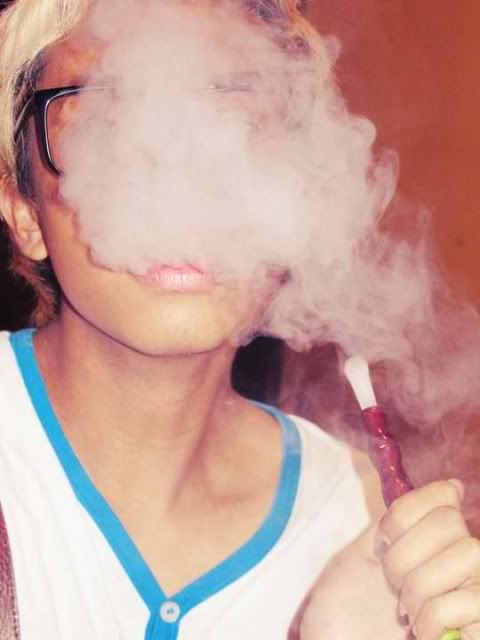 Photo By: Ciarra Del Rosario
I'm actually getting her soul :))
And then to greet everyone with a merry merry xmas via fansign ;)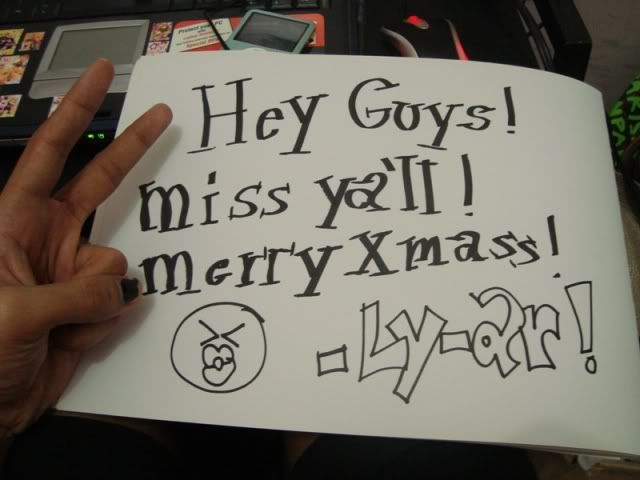 The Next day went to Greenbelt for a meeting then went to Seattle's Best with good friends Maria and Kat and did a critic on their new drink for next year. uh forgot it's name though strawberry something. the verdict? it was too sweet! but loved it!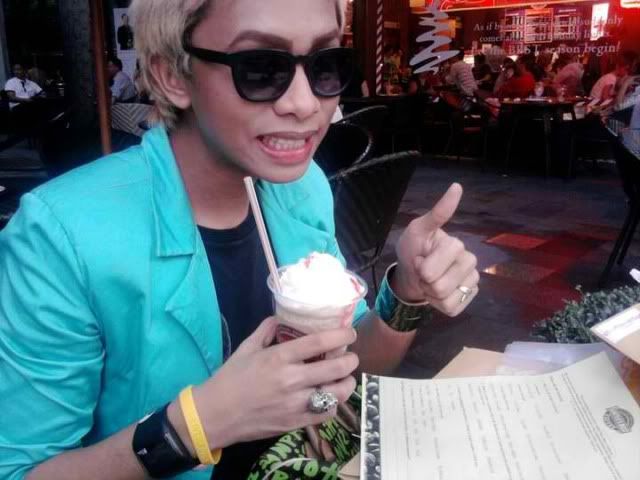 Photo By: Kat Celeste
Love the Panorama
Ce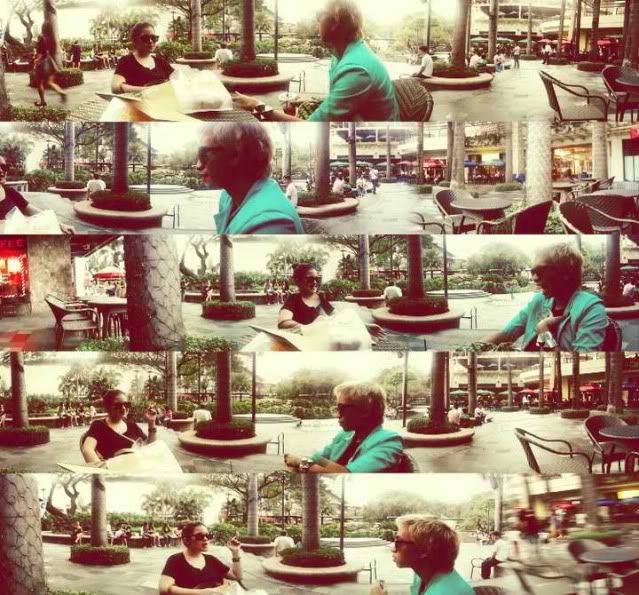 Photo By: Kat Celeste
Phot By: Kat Celeste