A busy month it is! attended too many parties from November to the 2nd week of December, well it seems this ain't over yet for Christmas parties coming next week, plus! Rouges Magazines party as well kaya! kaya! and after all this party, a relaxing Christmas vacation getaway to Negros Oriental, ** I could almost feel it! the quite afternoons, Air with no pollution and the White Sands!!!!!!!!!! OK I'm not really excited hehe so here's what I've been doing from November Till this Month :)

NOVEMBER 11, GEN M LAUNCH PARTY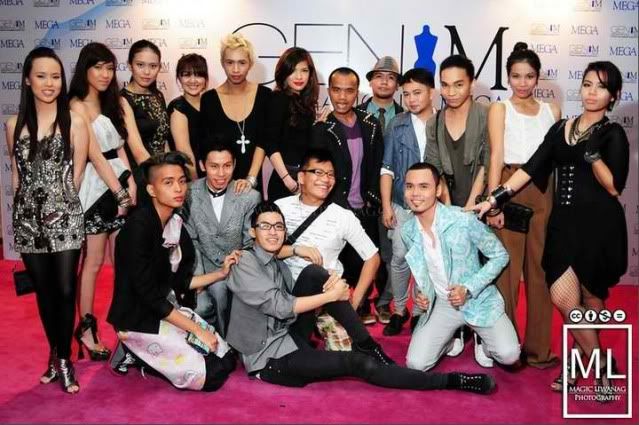 November 11, Launching Of Young Designers Competition: Generation M t Republiq
with my co finalists we had fun throughout the night!
Photo By: Mark Ryan Alvarez
NOVEMBER 25, FASHION FORECAST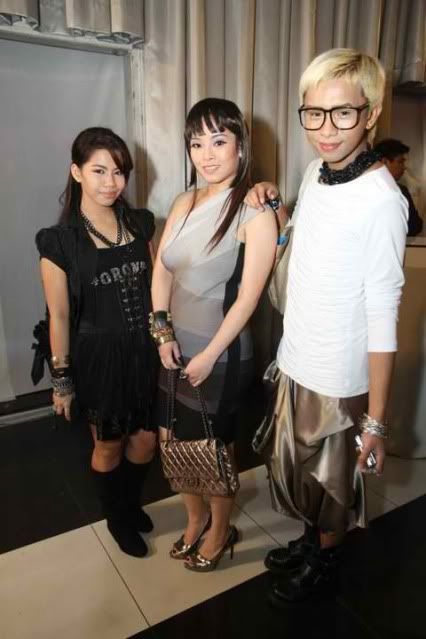 November 25, Fashion Forecast @ NBC Tent
Went to support and shout for my Mentor Alcs Porras.
His Collection Rocked!
Bumped in with Ms.Sari Yap
(Host of Gen M and Editor In Chief of MEGA Magazine)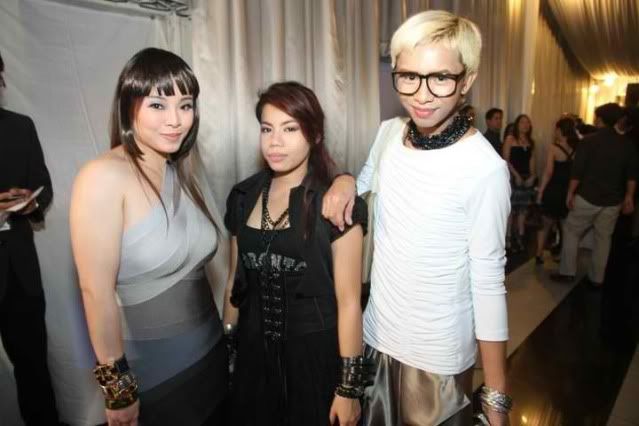 Photo By: Garvin Yao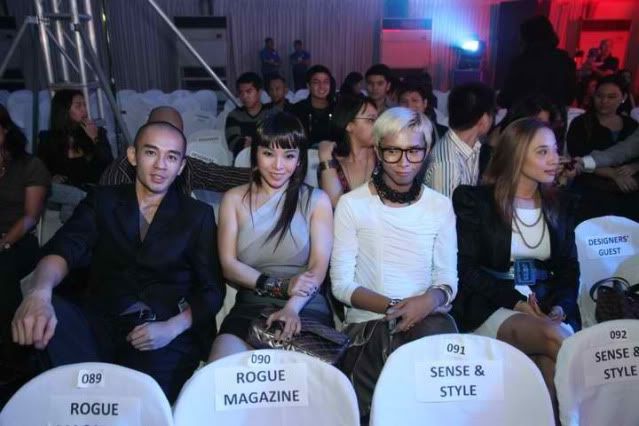 Was sited on the second row but we eventually transferred to the front row.
There was no free food so we ordered and secretly eat McDonald's inside haha
Sitting with friends, from left, James, Pleshy, Me, & Mary anne
DEC 3, UNVEILING OF THE 100 VANNIEST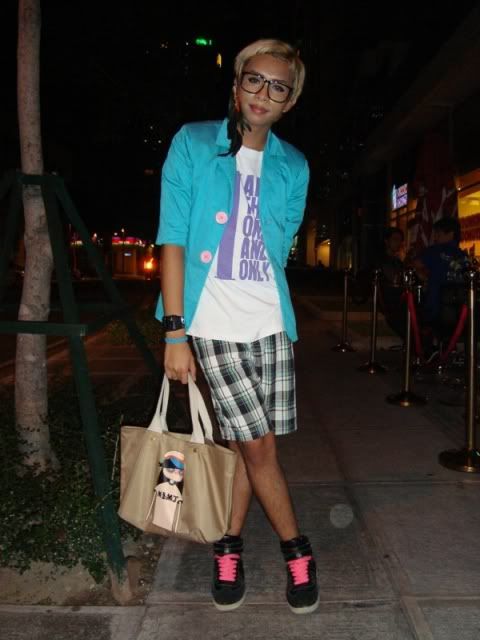 Dec 3, The Unveiling of the 100 Vanniest @ Limbo bar The Fort
Another event by one of my favorite Teacher, Levenson Rodriguez. A party for the Vain and for the second life. Everybody enjoyed and abused the open bar! well, Including us! was soo drunk! luckily didn't made a scene by Vomitting XS.
The prty was all about colors aswell, a challenge for me though since i dont like wearing colorful outfits but i was able to pull it out!
Photo by: Kristine Lacroix
With the man of the night Levenson Rodriguez, and a good friend (Who's now big In Germany) Karl Sutterlin.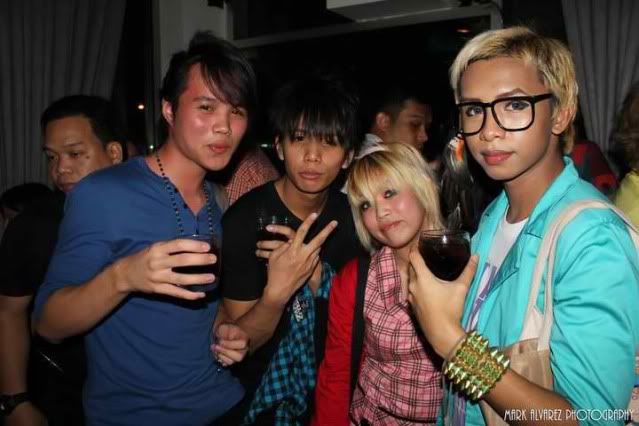 Photo by: Mark Ryan Alvarez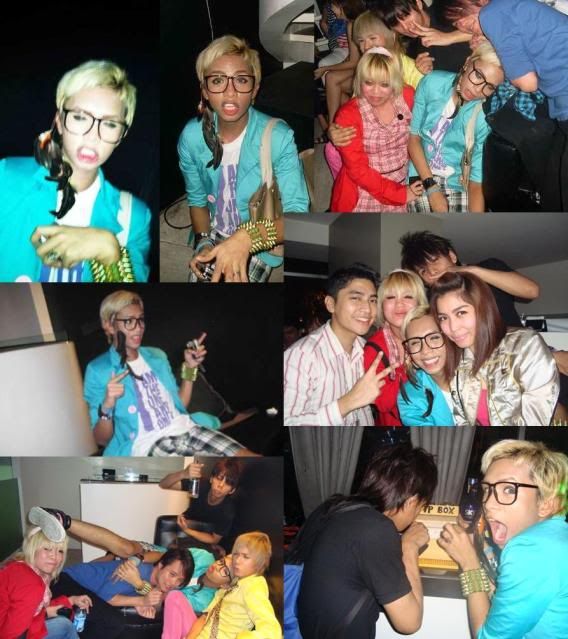 Drunk Pictures
Photo by: Jesse Cenina, Back at the condo drunkd with a spinning headache
Didn't sleep at all! watched Silent Hill, & Scream Queen
and hey, we did Chatroulette & Manroulette :))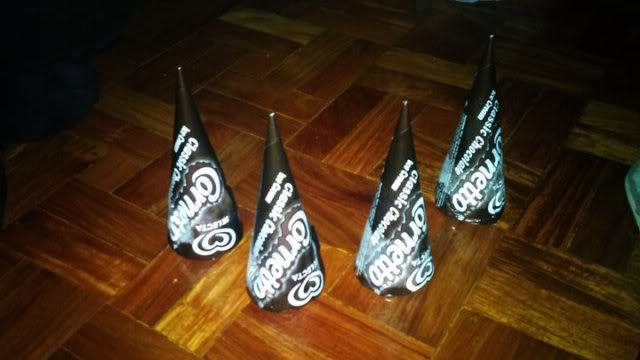 Photo by: Jesse Cenina,
this ice cream saved me!
Moving on, The next day Ms.tweet txted me to grab a copy of Manila Bulletin for we are the front cover of the lifestyle section.
We all looked so poised and beautiful ready for the competition (Unfortunately im out baaaaa)
And the following days, A good friend (Briane Evalle) Messaged me telling me I was on MEGA magazine! I Didn't hesitate! went to the nearest bookstore and bought the Dec issue of MEGA!
Super happy seing myself In the magazine! yey!
(I fudging look sooo Androgynous! yeah men!)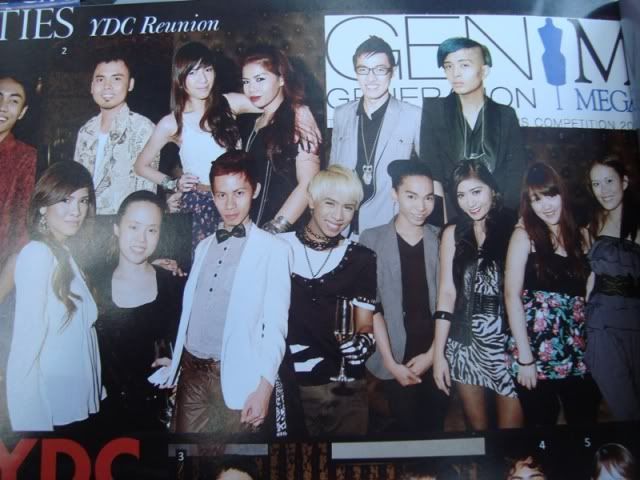 Here I am Chillin' at Seattle's with Friend Jamm after buying the MEGA magazine and praising myself haha.
Hagard looking though but check out my new Vivienne Weswood bag my mom just gave me! Tnx for the Xmas gift mom!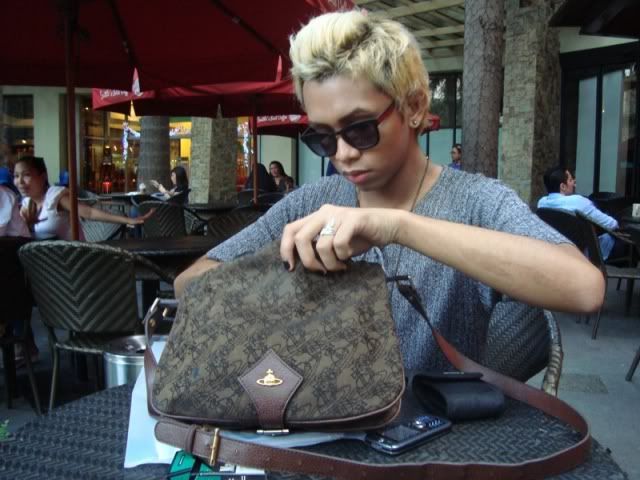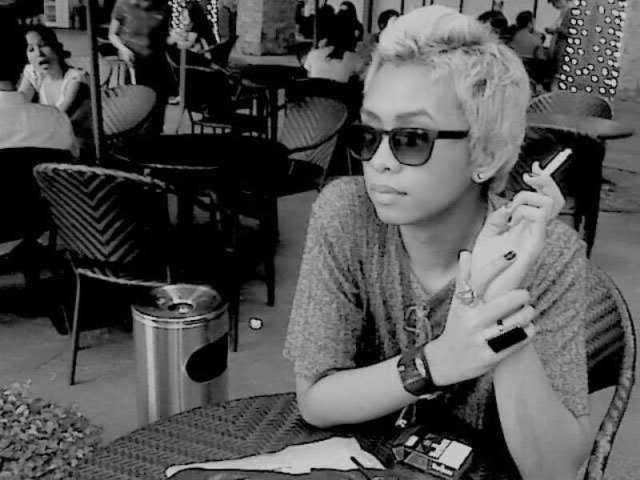 Photo by: Jammy Junio
And look what I bought for myself! Lady GaGa's Autobiography book for only P1000!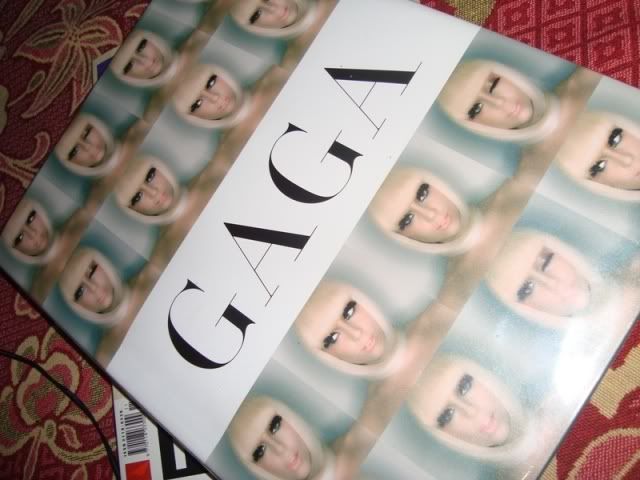 DEC 9, VISIONS @ AMBER, THE FORT
It's My birthday today! (Happy birthday to me) didn't throw myself a party though! the visions event is my party na hahahaha. Went to support good friend Pleshy Wee. just had lunch with mom then prepared for the event.

This was also a good week for me since I meet someone I lilililililike! hmm, hope everything turns out..uh...nice? between the two of us! i mean, I lililililike this person! Ganbatte Kudasai riaru!! fighto! fighto!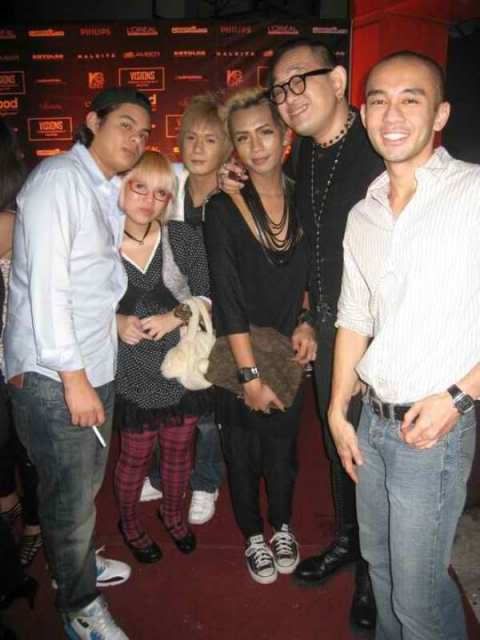 Went with my brigade from left, Karl, Tin, Jesse, me, Sr. Alcs, & James. :)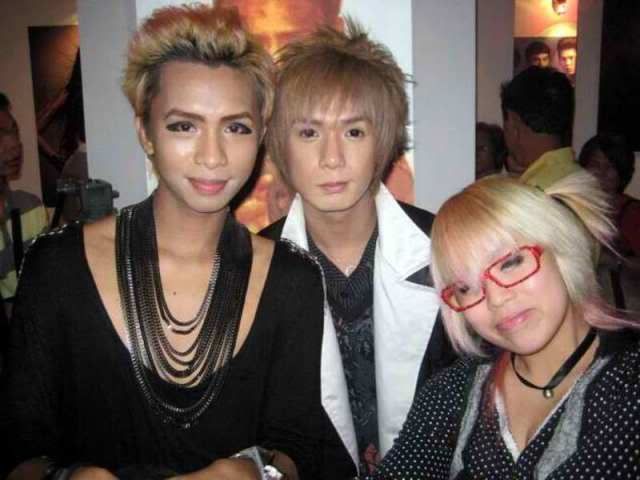 Me looking like this Androgynous Glam Rocker that Copied Adam Lamberts Makeup haha while jesses wearing my design :)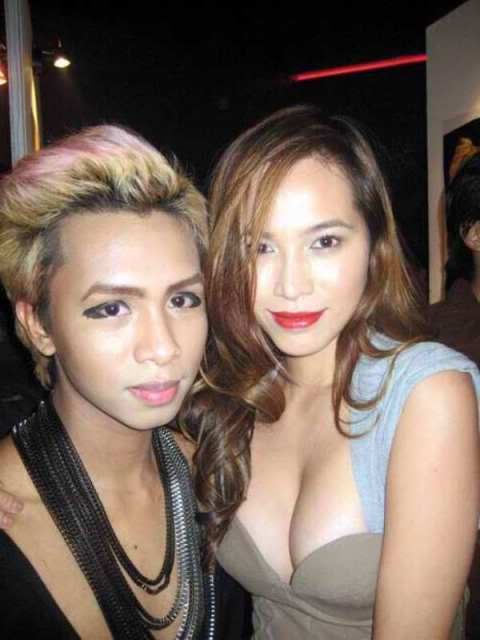 Bumped In with katropa Divine lee (damn so sexy and devine) complemented me on how loved my eye makeup (succeeded with the makeup! )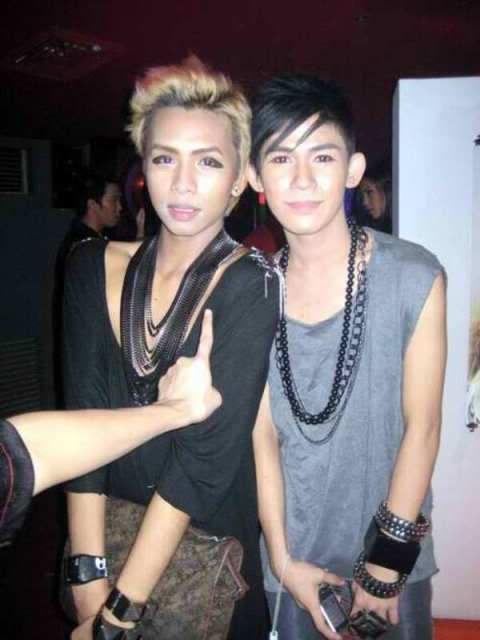 With good friend Briane Evalle (his also on the dec issie of MEGA together with me )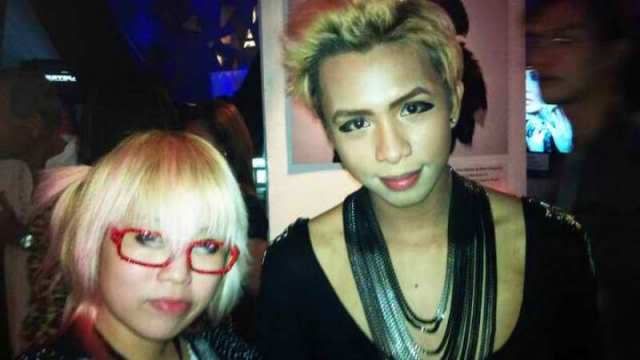 Jesses HD camera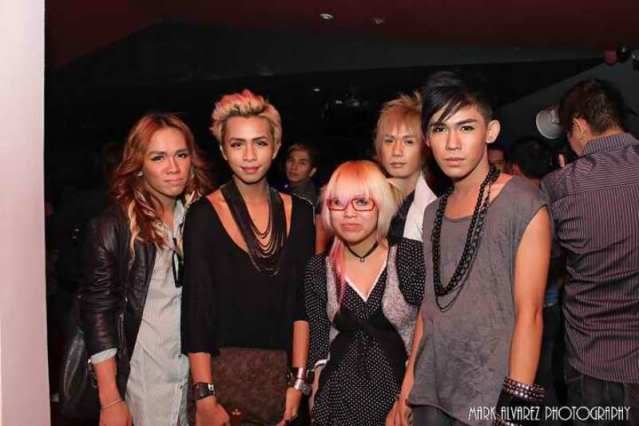 Another Picture from Mark Ryan Alvarez, OK I'll add him on facebook na :))
And Lastly, My (Delayed) birthday Dinner at Bistro Trinoma hahaha
had Thai Food, and my Friends Surprised me with a 5 Minute Fireworks Display Awww!!! was soo touched! lol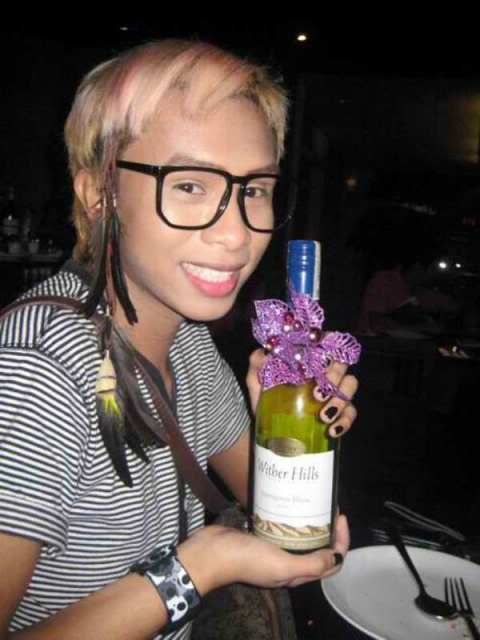 THANKS FOR THE DRINK!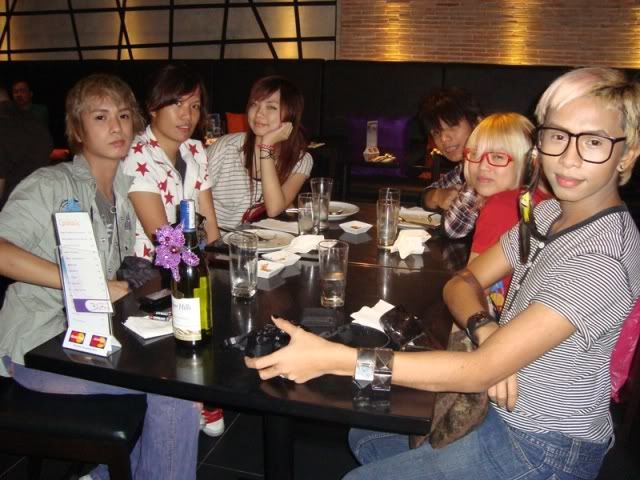 Thai Cuisine for dinner!
FINALLY WAS ABLE TO UPLOAD MY BURDEN HAHA
:D