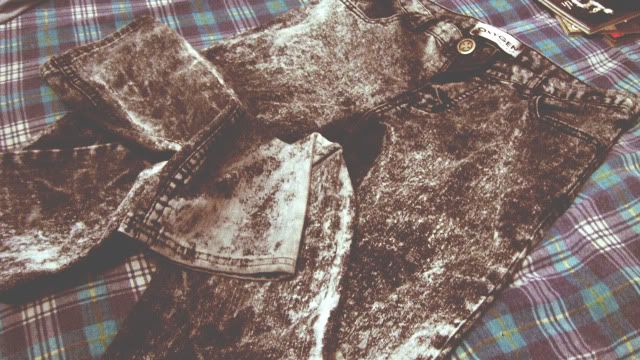 It was a few days ago when Jerome called me and asked me fix his favorite jeans from Oxygen, since I'm not really doing anything lately I said yes and was happy to help him. Unfortunately when I saw the jeans it was beyond repair. The least he could do was buy a new pair! He wanted me to fix the button and the crotch since he said both parts been ripped apart and I thought it just needed a little sewing but the fabrics already been badly shredded on the crotch area and on the button area. With no hope I told him there's Nothing I can do, but Instead of throwing it away I told him to give it to me :D It was hard for him to give me his jeans (since its his favorite) but he gave it to me anyway!
The moment I knew the jeans cant be repaired anymore i instantly knew what to do with the jeans: MAKE IT INTO A BAG XD
2 days after the last time I talk to jerome I started deconstructing the jeans and turned it into a sling bag yey!